Kam Singh Live At Bedford River Festival 2014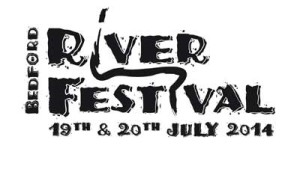 Kam Singh will be playing live at the Bedford River Festival 2014 on Sunday 13:00hrs (Community Stage) This is  a free Gig and all are welcome. This is the 2nd appearance Kam Singh has made at this event and is looking forward to playing in his home town. Kam will be accompanied by David Exley on Drums & Percussion.
The 2012 festival saw record visitor numbers with over 320,000 spectators and participants on site over the weekend and we expect larger crowds in 2014 as the festival continues to build on previous successes with it's colourful milieu of live entertainment, river events, parade, funfair and fete with activities as diverse as raft races, fireworks, sports, arts and heritage villages. Indeed, entertainment features strongly at the event with displays from local community groups in the arts and sporting worlds, to a multitude of professional acts. The Bedford River Festival is free to the public and offers numerous opportunities to participate in, or just to relax and enjoy a vast array of activities and entertainment across a 105 acre site..
Above Quoted from "Bedford.Gov"
---
Share